Sport & Leisure
Whether you're interested in cultural activities, art and crafts, music or sport and fitness, there is something for you to enjoy during your stay in Moree. Our vibrant community welcomes all comers to be part of the fun throughout the year.
Sport
For the energetic there's a plethora of choices, some seasonal and some year round activities: Swimming, Water Skiing, Yoga, Pilates, Martial Arts, Boxing, Triathlon, Cycling, Running Groups, Cricket, Australian Rules Football, Rugby, Rugby League, Soccer, Netball, Hockey, Tennis, Squash, Gymnastics, Motocross, BMX, Skating, Horse Sports & Polocrosse as well as Crossfit, Weight Training and numerous Gym classes for all ages and levels. Personal Trainers are also available for individual sessions at all gyms.
Perhaps you'd like to take things at a gentler pace? A number of clubs and establishments offer Golf, Lawn and Carpet Bowls, Darts, Snooker, Chess, Mah Jong, Bridge, Poker, Euchre, Clay Target and Pistol Shooting. The Ulysses Motorcycle Club also takes day trips around the region for a different way to take in the landscape.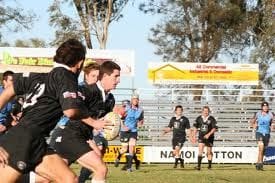 Moree Motorcycle Club
Boolooroo Raceway Newell Hwy
Moree NSW 2400
Phone: 0437 778 020
Email: info@moreemotorcycleclub.com
Moree Motorcycle Club and the Boolooroo Raceway began in 2000 and since its inception has grown and developed into a thriving and successful sporting club. In 1999-2000, the track was established enabling the club to develop a high standard, fully irrigated, perfectly groomed motocross track. The club offers various events throughout the year, including Club days and Interclub days supporting both motocross and enduro riding. One of its highlight events is the Boolooroo Open held annually.
Over the past five years, the club has been fortunate enough to have increased support and dedication from its members and the wider Moree community. This has enabled the club to hold high level motocross events such as the North Coast MX Series in 2015 and the Rockstar MX Nationals in previous years. As a result of the clubs' dedication and hard work and support from the local community, the club received the honour of Rockstar MX Nationals 'Venue of the Year' for both 2010 and 2011.
For more information please visit the Moree Motorcycle Club website: www.moreemotorcycleclub.com
Moree Pistol Club
Steady your breathing...clear your mind...relax and let yourself be challenged by the elusive perfect score at the Moree Pistol Club.
Set amongst the tranquillity of the Moree Plains with clear, fresh blue skies, Pistol Shooting is a pastime for anyone who wants to examine their skills of a steady hand. Join in the fun at their Club House.
For more information contact Tourism Moree on (02) 6757 3350.
Moree Race Club Inc.
PO Box 185
MOREE NSW 2400
Racecourse Telephone: (02) 6752 3284
Mobile: 0428 644 581
Fax: (02) 6752 4763
Email: raceclubmoree@bigpond.com
Thrill at the elite equines as they race across the black soil plains of the Moree Shire. Enjoy the Fashion on the Field and dance the night away at the Twilight Carnivals.
Moree Race Club Inc. hosts the annual 'Cotton Cup Charity Races', Easter Races, Golden Triangle Picnic races and many other events for locals and visitors to appreciate.
For more information visit the Moree Race Club website: www.moreeraceclub.com.au
Moree Tennis Club
Endeavour Lane, (PO Box 779)
Moree NSW 2400
Phone: (02) 6752 6124
Email: thriftpm@bigpond.com
Arts & Crafts
Experience hands-on art at the Moree Plains Gallery Workshop where you can draw, paint and create in a variety of mediums under professional guidance. Skilled artisans throughout the district also offer opportunities for you to experience quilting, clay work, mosaics, lead lighting and beading through classes and informal group meetings. A variety of galleries will delight art lovers with their latest displays of local, indigenous, national and international artists.

Dancing
Dance classes with private tutors are available for children and adults in Moree in a number of styles including Classical Ballet, Jazz, Tap Dancing, Physical Culture and Scottish Highland Dancing. Moree's Line Dancing group also meets twice weekly at the Moree Services Club and welcomes new members and visitors to the town.

Music
Moree has a flourishing music scene supported by private tutors, various bands and an enthusiastic community. The Moree & District Band Inc and the Moree Caledonian Society Pipes & Drums both welcome new players to their groups with instruments supplied and free tuition offered to both children and adults. The Moree Community Choir meets fortnightly preparing for performances throughout the year and encourages new members to join in the fun. Moree's String Section Ukulele Band meets fortnightly and participation is open to children and adults. Private tuition for children and adults is also available in piano, guitar, string, brass and woodwind instruments as well as singing. You can also check out the fantastic live music offered on a regular basis at local clubs, hotels and other venues.

Service Clubs & Community Groups
With such an enthusiastic and vibrant community, it follows that there are quite a number of organisations contributing to the spirit and well-being of the district. You will be welcomed by Rotary, Lions, Zonta, Probus, Day and Evening View Clubs, Toastmasters, University of the Third Age, Country Women's Association, State Emergency Service, Scouts and Cubs, Girl Guides and Brownies.